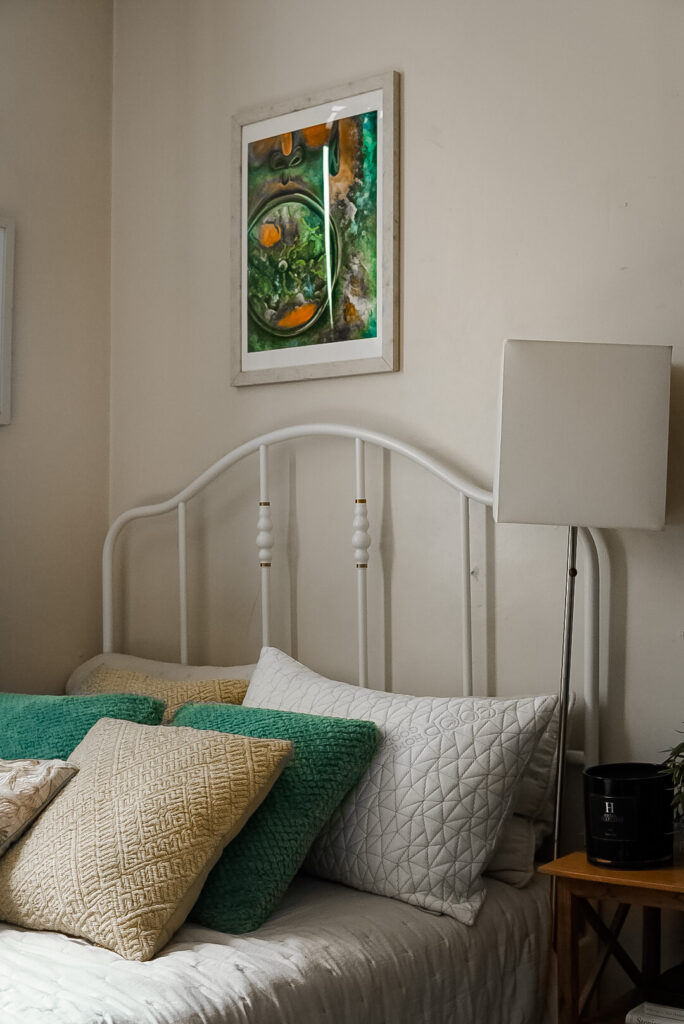 Don't you dislike sleeping with a pillow and waking up in pain? I do! Not only am I in pain, I wake up and still feel tired. However, if you're like me I would suggest trying an adjustable pillow. Thanks to COOP Home Goods gifting me "The Original" pillow, I get better sleep at night. In order for me to have a balance in my daily life, I have to make sure I feel well rested after a nap or night sleep. And so should you!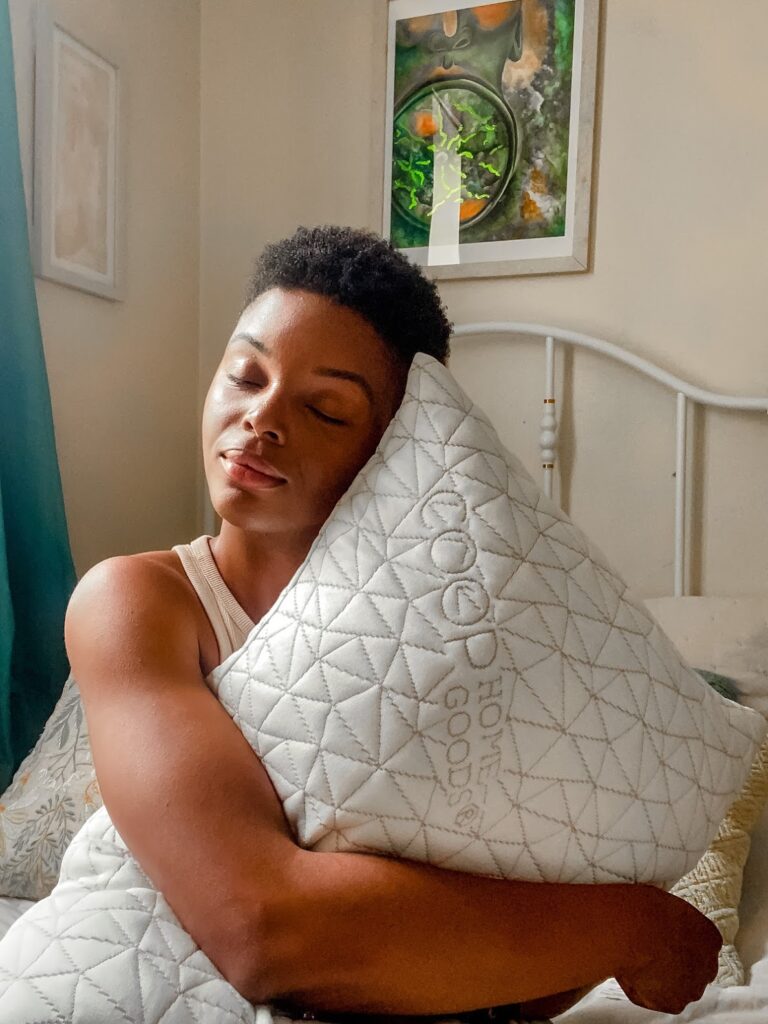 The Original
First, you can take a quiz to find out which pillow is best for you. I need support and "The Original" pillow has done that. It's stuffed with medium firm blend of memory foam and microfiber. However, It is the great balance between support and comfort. No matter your sleeping position or your physical size, you can add or remove some of the supportive fill to you aligned.
The Eden
"The Eden" pillow is great for sleepers that may overheat or sleep on their stomachs. This pillow has softness, but it is also supportive. It's filled with a breathable, gel infused memory foam that can be adjusted to you body and sleep position.
Body Pillow
This pillow will be great for side sleepers, cuddlers and pain sufferers. However, it is extremely beneficial for pregnant women. It was designed to be hugged to keep the hips, legs, and spine aligned. You can add or remove some of the fill and mold it to fit your needs. Therefore, it is definitely great for full body support and comfort all night!
If you would like to make a purchase, you can use my coupon code: ABZSTYLZ10 for 10% off your purchase. This excludes sale items and bundles. Code expires on 06/19/21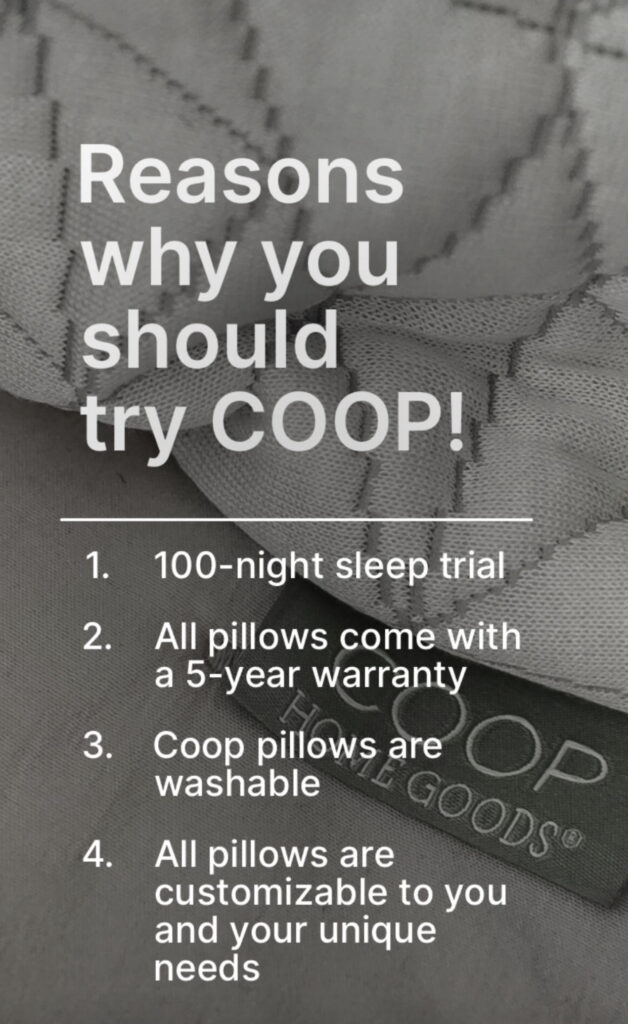 Have you tried COOP pillows?