This post may contain affiliate links, which means I'll receive a commission if you purchase through my links, at no extra cost to you. Please read full disclosure for more information.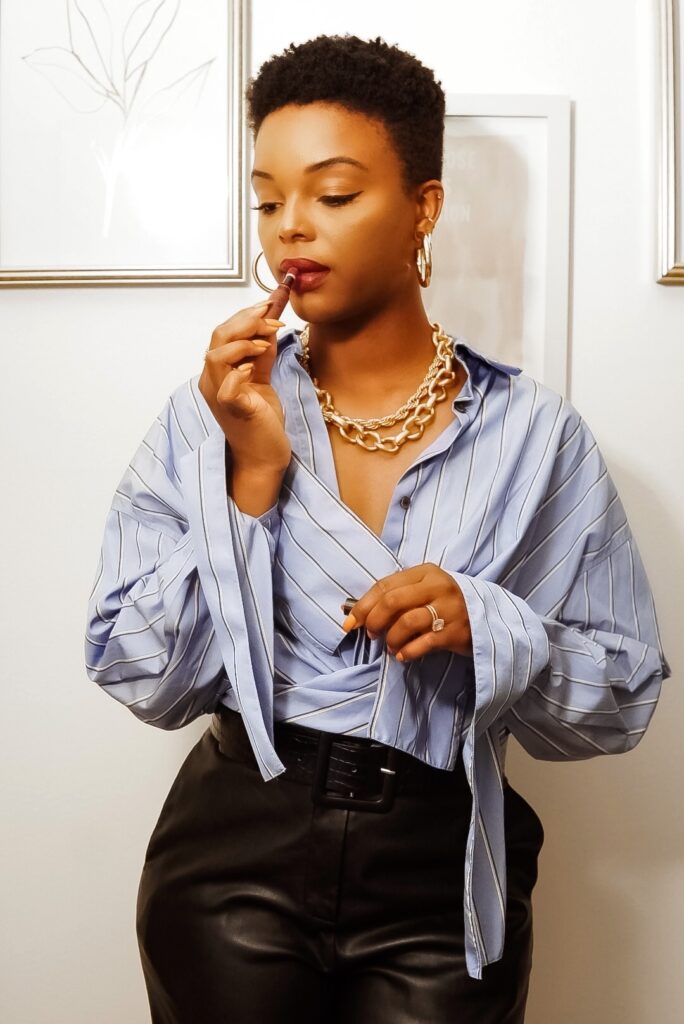 When I find a lipstick I love, I can't do without it. It's imperative to get the right lipstick shades that complement my complexion. Whenever I find colors that works well for my skin tone, I usually buy it over and over again. Lipstick has become an essential product in my makeup bag. With a fresh face or makeup done, I like to apply lipstick to enhance my look.
I usually wear more matte lipsticks in fall/winter, rather than glossy lipsticks which I use in spring/summer. However, the colors I'm looking forward to wearing are pink, burgundy, purple, and red. Seeing that Fall is soon approaching, I have to share some of my favorite fall lipstick colors for women of color that I use and love.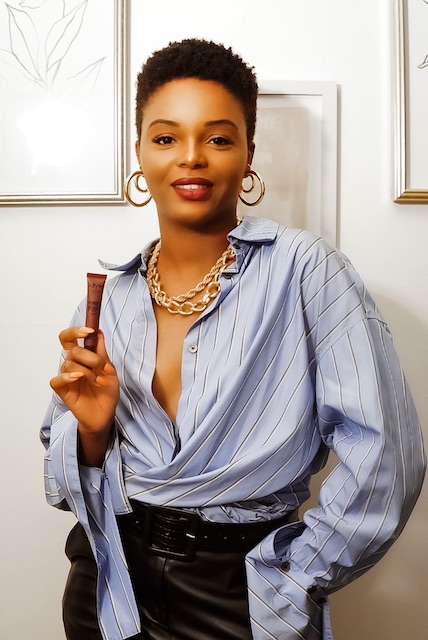 1. NYX Professional Makeup Powder Puff Lippie- "Pop Quiz"
I wasn't sure if I would like the cushion- applicator, but I actually really like it! I love how easy the color applies, and how soft the finish is. Wearing Burgundy lipstick during the fall and winter season is a must! That's why I know I'll be using the "Pop Quiz" color a lot, because it is a great burgundy shade for women of color.
2. Sephora Collection Cream Lip Stain Liquid Lipstick- "Red Velvet"
"Red Velvet" has been my favorite lipstick for a few years now! There is nothing like finding the right shade of red lipstick. Because when you do, you probably will not want to use another. Not only is the color perfect, it's long lasting. I know a few brands will say they are, but this Sephora lip stain really does not need to be reapplied after hours of wear. Though it is also a matte finish, it doesn't dry out your lips.
3.Fenty Beauty Stunna Lip Paint Longwear Fluid Lip Color- "Vivid Pink"
Fuchsia pink will be a great statement lip color for fall season, and "Vivid Pink" fits the bill! It is such a pretty color, even though you probably wouldn't wear it often. I like that its not too bright, and will actually look good on all skin tones.
4.Milani Color Statement Lipstick- "Plumrose"
Another statement color, "Plumrose" is a great purple shade for women of color. Milani lipsticks are super moisturizing, with a satin finish. It's not too dark, so I can easily create my desired mood. Therefore, if I want to create a more vampy look, I can apply a few layers to darken the shade.
What lipstick or colors you can't do without for Fall?
---
~Pin For Later~