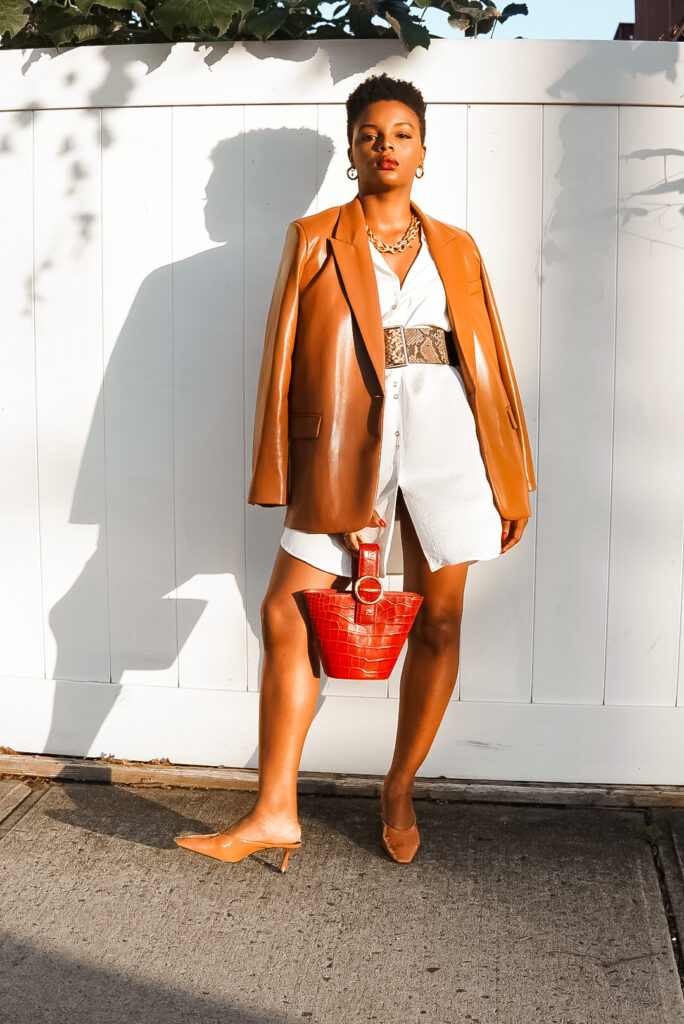 I'm so excited for one of my favorite seasons for fashion. Fall is not officially here yet, but I have to share what's on my shopping list!
It's still very hot during the day, but cool at night in New York. So soon we will be pulling out our favorite cardigans and sweaters, and putting away our shorts and sundresses.
Hopefully, most of our plans are in person and not virtually for fall. Not that it will deter me from getting into all of the Fall Fashion trends. Anything that will be a "pick me up" I'm here for, so let's get into what I'll be looking forward to wearing.
This post may contain affiliate links, which means I'll receive a commission if you purchase through my links, at no extra cost to you. Please read full disclosure for more information.
Many designers are making alternatives to leather by creating vegan leather. The "Vegan lifestyle" is very trendy right now, so it's no surprise that it's also the same in fashion. I'm glad that some designers in the fashion industry are trying their best to use more non-animal alternatives. 
Whether you wear head to toe vegan leather, or a glossy jacket, you definitely should add a few pieces to your wardrobe. I would make sure I have the neutral colors (black, brown, nude) first. I've definitely looking forward to creating monochromatic looks with my non-animal leather pieces.
If you want to look incredibly chic this fall, definitely get a cropped blazer. Its no secret that I loveee blazers, but a cropped blazer gives an edgy outfit more of an elegant feel. 
I look forward to wearing it with my wide leg jeans or high-waisted jeans, or even Bermuda shorts. 
I love any fashion piece that can easily make any look elevate. Thats why I have to get a pair of Faux Croc Shoes for fall season. The texture and shine makes any outfit look more expensive. 
We've all probably seen doll dresses since the beginning of the year. I haven't gotten tired of this trend, so I'm looking forward to getting more doll dresses with long voluminous sleeves and knee high boots. 
What Do You Have On Your Shopping List for Fall?
                                xoxo