Over time, everyone 's style should evolve. Especially if you're changing your lifestyle or making a career change, it's not easy to reinvent your style. If you're not knowledgeable, you can make a few mistakes. That's why I want to let you know how to successfully reinvent your style in three steps!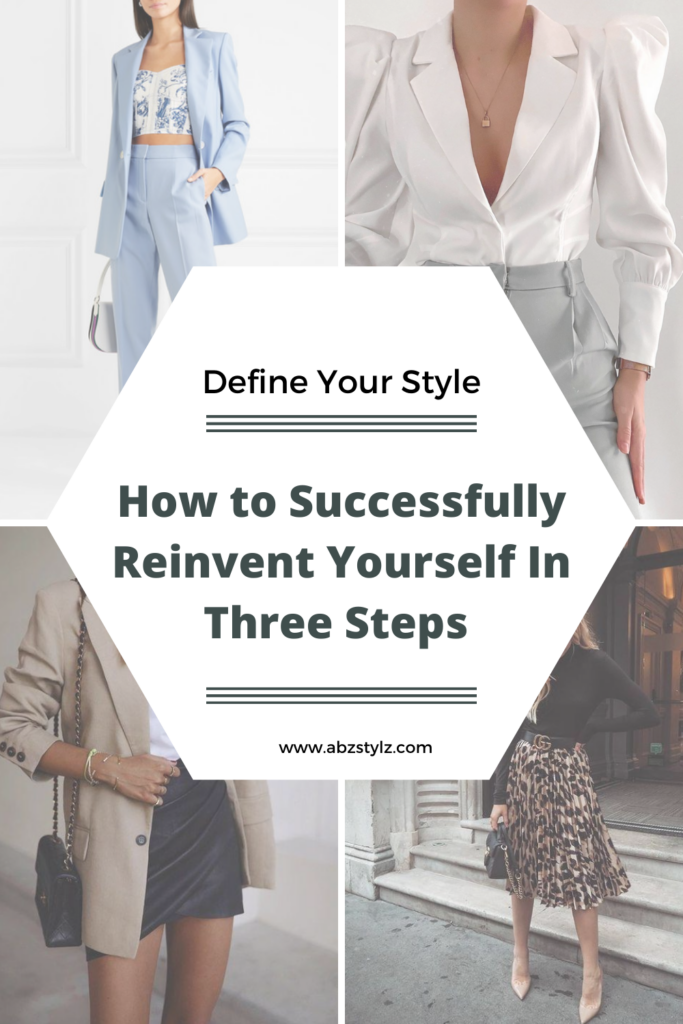 As a Stylist, before I try to reinvent my client's style, it's imperative that I get to know them well. This will give me great insight on what you personally like or dislike for your image, and what you can begin experimenting with.
In 2020, we no longer need to rip pages out of magazines. We can easily gather inspiration from Pinterest and Instagram. Usually when you look at your pictures you see a trend and similarities in colors and clothing trends.
Are you going from over the top trendy to completely elegant and refined?
Or are you rebellious and revealing, and would like to eventually have a more sophisticated and timeless look?
Remember: Getting to know one's style is an ongoing process because our personal style can always change!
The most important thing is that you get more and more knowledgable about your body shape. Know what trends work with your body type. And to be honest, reinventing your style will be much easier.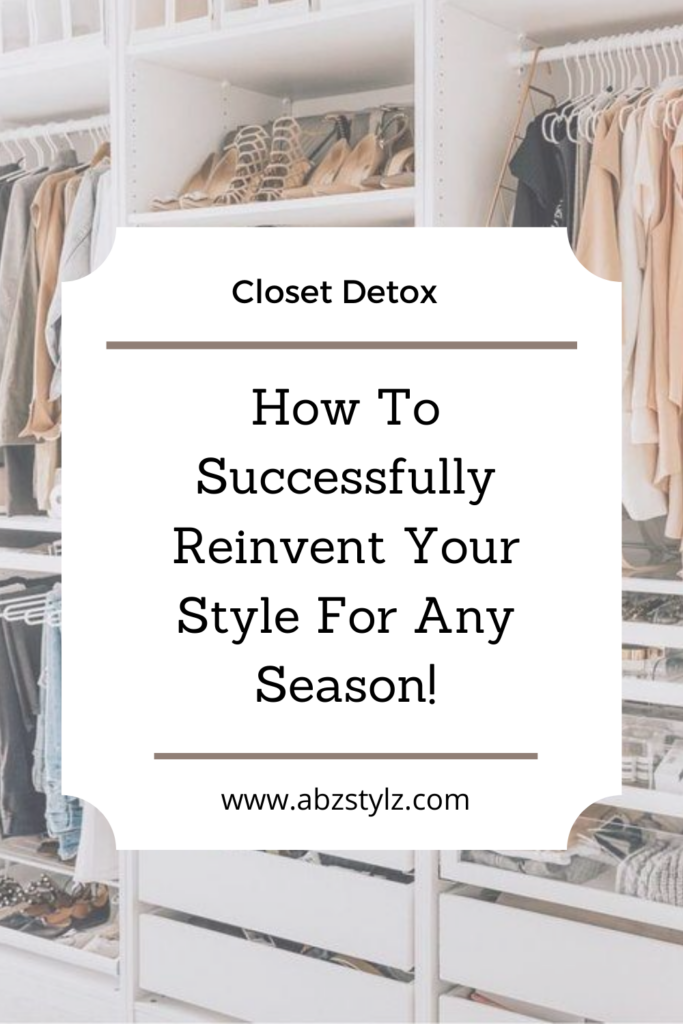 Before going out to purchase new clothing, I always recommend doing a closet detox. Now that you know your personal style, you can edit your closet. These are some of the few questions I ask to decide on what will be removed or kept:
Have you worn it in one (1) year ?

Is the quality worth keeping or donating?

Is it outdated?
I will then give you expert advice on pieces to keep; which ones no longer suit you after seeing you in a few items, and what's missing from your wardrobe. 
At the end of our session, you'll have a streamlined wardrobe consisting only of items that work for you. And, also a list of suggested pieces to add to your wardrobe.
Yay you have a clutter free closet!
You can now start adding new pieces to your wardrobe. It could be daunting shopping at times, but try to not overthink it!
To figure out if an item is worth getting, I ask myself these questions:
Do I really love it, and will I love it for a while?

Can I pair it with a few things in my current wardrobe?

Would I purchase it if I had an unlimited budget?
If you find it hard to answer these questions, you should probably not make that purchase.

When you want to successfully reinvent your style, don't make a drastic change. Experiment with a few items, but it should make sense for your personal style and lifestyle. 
Eventually, your closet will reflect your reinvented style. It will reflect who you are, and getting ready in the morning will be much easier! 
Happy Styling 🙂