Fall is here and I'm so excited! For me, fall season has the best fashion for the year. Not to mention, fashion week street style and social media gave us a preview of what fashion trends we can expect to see this season. Though the fall essentials will never go out of style, (such as blazers, ankle boots, trench coats and thick sweaters) If you're open to experimenting with new pieces, below I will share these 5 fashion trends to try for 2021 fall season!
High-Waist Bell Bottom Flare Jeans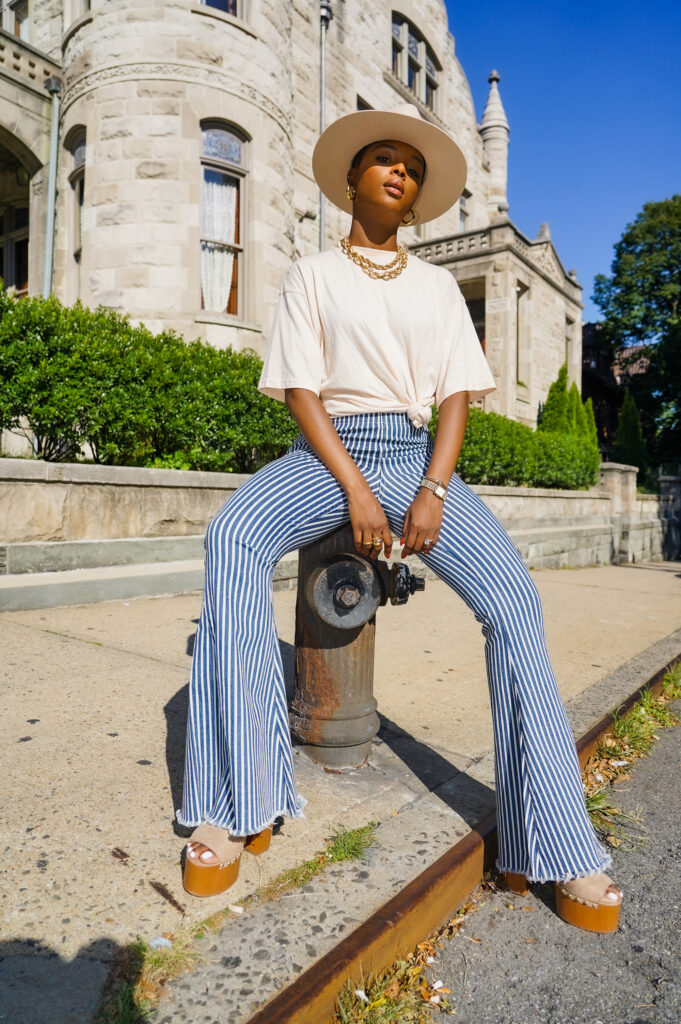 I'm always inspired by retro styles, so of course I would be here for the modern take on bell bottoms. Flare jeans have been making a statement since the beginning of this year, and it is not letting up! My favorite pair is the "Berkley Bells" from Show Me Your MuMu. They are super stretchy and holds you in, in the right places. You can style them with graphic tees, crop tops or over size sweaters for fall.
Shop Below

---
Drawstring Handbags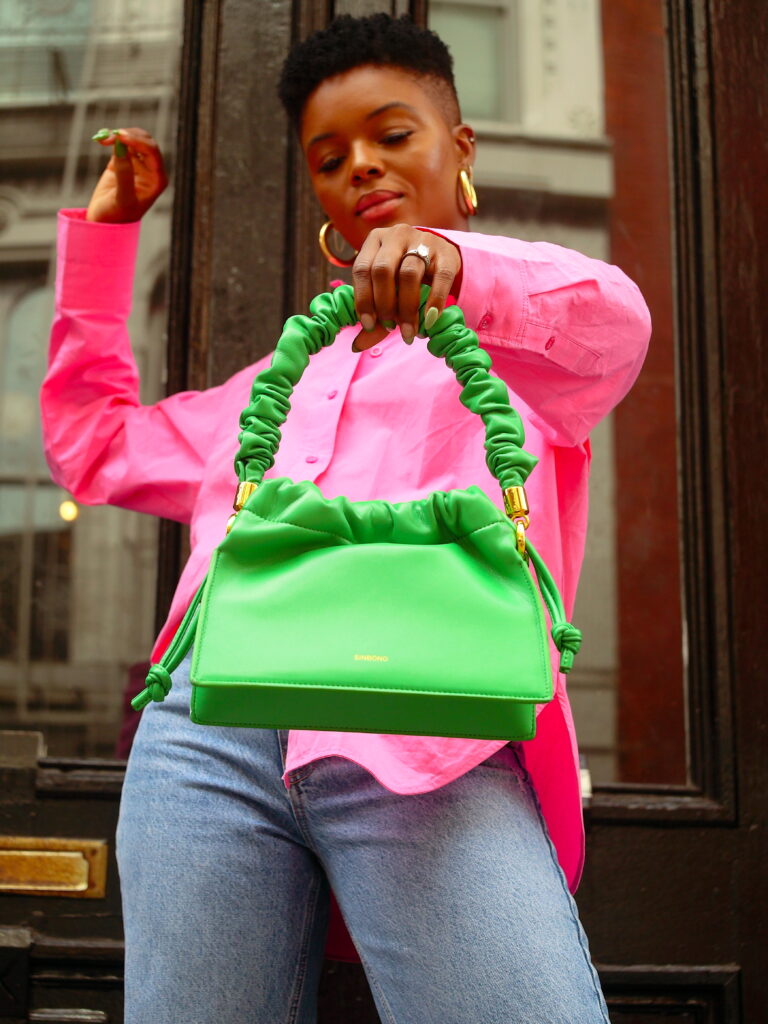 There are so many fun bag trends, but one I'm currently loving is the mini drawstring handbags. Micro bags have been taking over since the pandemic began, and doesn't seem to be letting up. My particular favorite for fall currently is the SINBONO Drawstring handbag in Grass Green. Besides the gorgeous color, I love the fact that it is vegan leather. It's so soft and elegant. It compliments any outfit! You can color block like I did, or use it as a statement piece.
Shop Below
---
---
Bucket Hats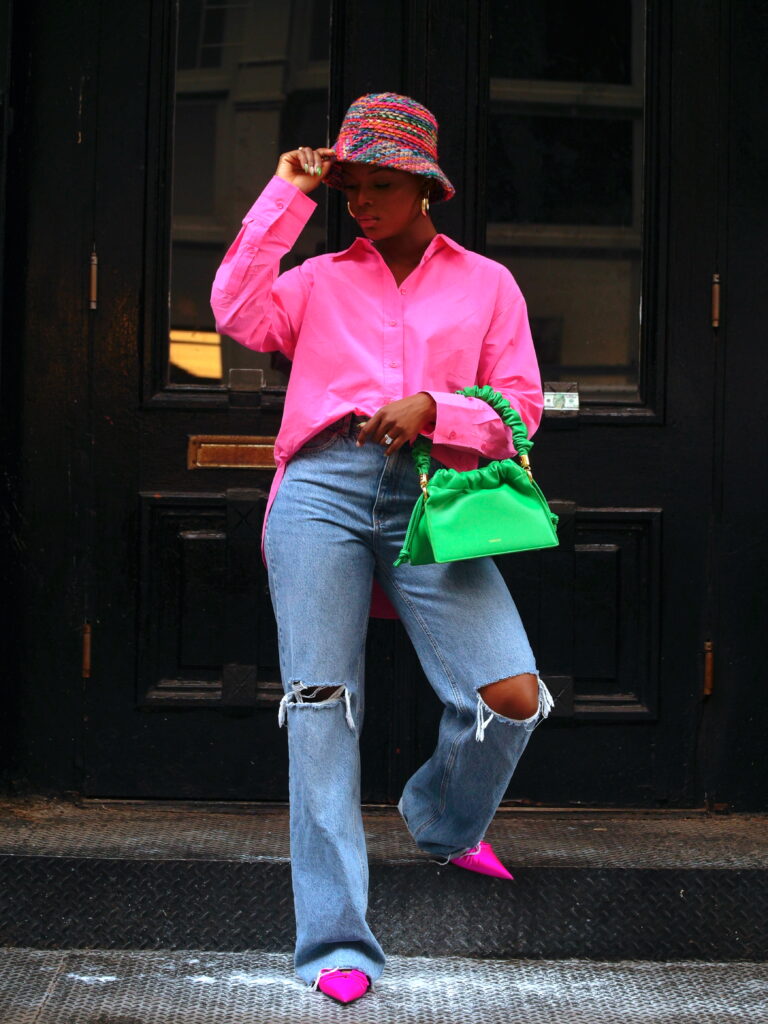 Bucket Hats not only made a strong come back for summer this year, but will definitely be a hat trend for Fall! I'm sure you saw them all over social media. Influencers have been wearing designers like Prada and Jacquemus bucket hats. However, I didn't want invest in a luxury brand bucket hat. If you are like me, you should try Lele Sadoughi's Rainbow Sweater Knit Bucket Hat. I like that it is multi-colored, so it will go with many looks. The wool will also be great for when it gets colder.
Shop Below

---
Leather Pants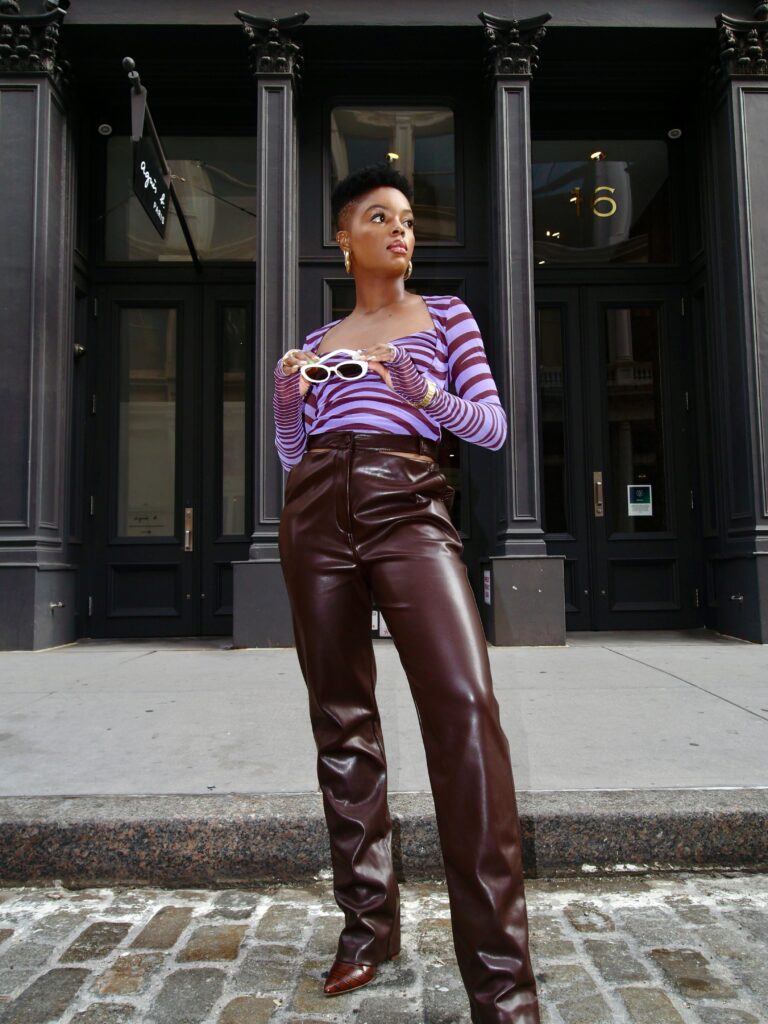 Leather pants are a staple for fall and winter season, however the trend is back with a new update. You will be seeing more relaxed, wide-leg fits. I've been wearing wide leg pants a lot lately, so I'm all here for the stylish but comfortable fit. I love these pants from Jonathan Simkhai because though they are slouchy, the cut outs on the waist gives it a modern twist. You can tuck your top in as I did, or wear an oversized sweater or shirt with them.
Shop Below

---
Animal Print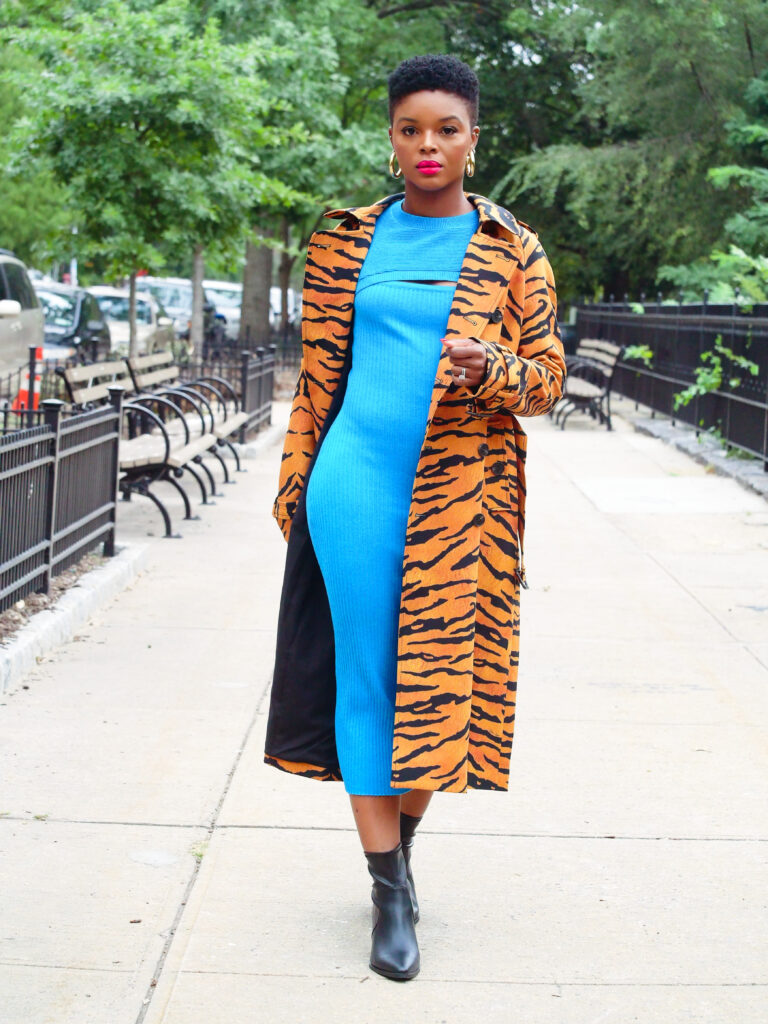 Another fall fashion trend that was determined by social media and fashion week street style is animal prints. So many fashionistas favorite fashion houses have animal prints from cheetah to tiger prints this season. If you're looking to spice up your trench coat collection, this tiger print trench coat from Adam Lippes Collective will be the perfect selection. It will make for the perfect layering piece, or be the statement piece to a more simple outfit.
Shop Below

---
Let me know what you're looking forward to wearing this Fall down below!