So excited to introduce you to the new minimalist luxury beauty brand: MERIT! 
The makeup brand was created to change how luxury beauty is imagined, by making it well-edited, holistic, and accessible. Like myself and many other women, we don't wear makeup as much as we use to since the pandemic. However, if we do indulge in wearing makeup we prefer brands like MERIT that do more, with less.
Though they launched with seven products, I had the opportunity to use 'The Minimalist', and 'Day Glow'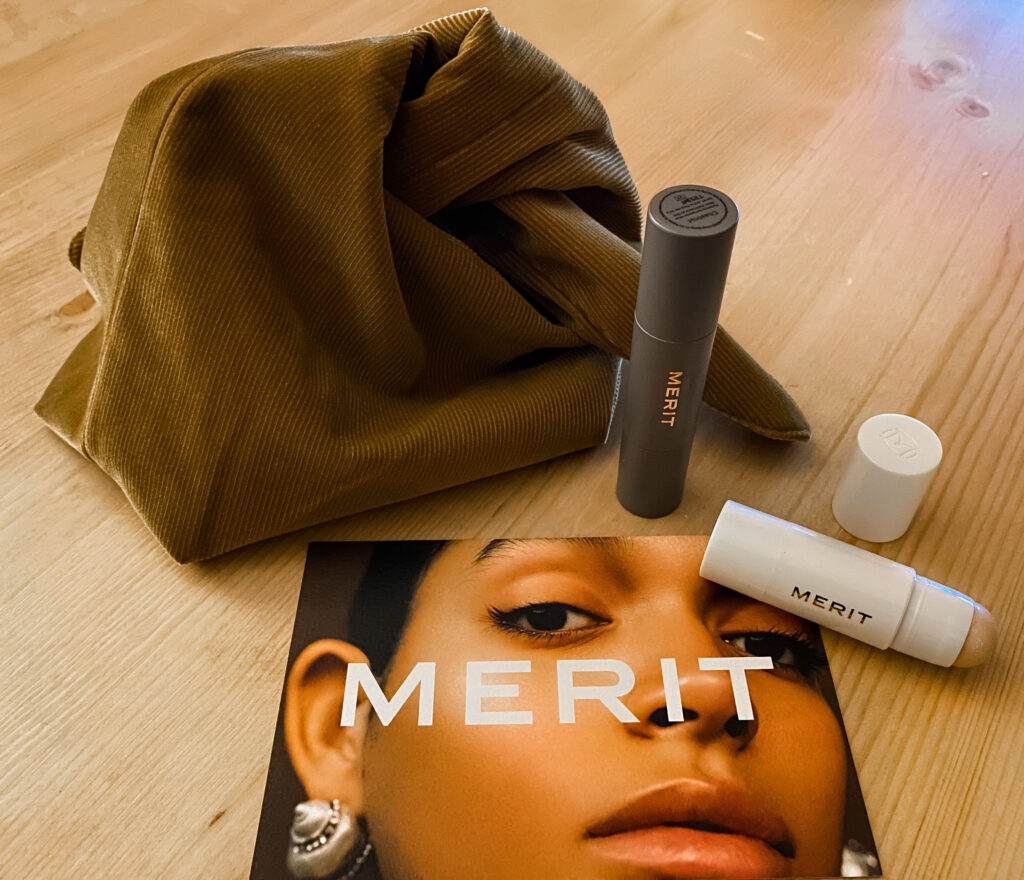 'The Minimalist' is the perfecting complexion stick. I use the shade: 'Chestnut' (Deep tan with red undertones) I love that it's not just a foundation or concealer, it's both! Therefore, I can use it where I need to and it will still give me a natural skin-like finish.
Key Benefits:
 The complexion stick acts as a natural conditioner to prevent water loss with the innovative vegan emollient blend, which mimics the natural moisture found in the skin.
 Lightweight emulsifiers create enhanced spreadability and superior wear with little product
'Day Glow' is the balmy highlighter for daytime. If you aren't into sparkle and prefer a natural dewy look, this will be perfect for you. My skin tends to get dry easily in the winter, however the gellified base easily restore moisture and plumped my skin.
Key Benefits:
 Packed with great ingredients such as squalene, phytosterol, and amino acid to replenish moisture to your skin.
Most importantly, I love what the brand stands for: taking a holistic approach to clean, making products that are safe for your skin, body and planet. The minimalist luxury beauty has definitely earned a spot on my vanity.
I'm so glad I was able to try these products, and I'm looking forward to trying out more from MERIT beauty!