After months of wearing mostly sweat pants and lounge wear, I learnt to greatly appreciate bright colors. It is true, wearing bright colors can indeed positively effect your mood. That's why I wanted to share styling color combinations that you should try for summer!
I have so much fun styling different playful color combinations. Now that life is getting back to normal, and we are able to have some fun. Our clothes should be fun too! For some reason, some people are intimidated by color. That's why I wanted to share some of my favorite color combinations I have worn.
Periwinkle, also known as lavender blue is a color I wish I saw more of. It's so pretty! Pairing it with yellow accessories is pretty out of the box. However you can easily pair it with a darker shade of blue or purple. 
The color Caper is a deep, yellow-green. Even though the Calypso Dress is perfect for warm-weather, the caper color could be to dark for us who like wearing color in the summer. That's why I paired it with orange accessories to give it more of a fun summer feel.
Royal Blue and Fuchsia Pink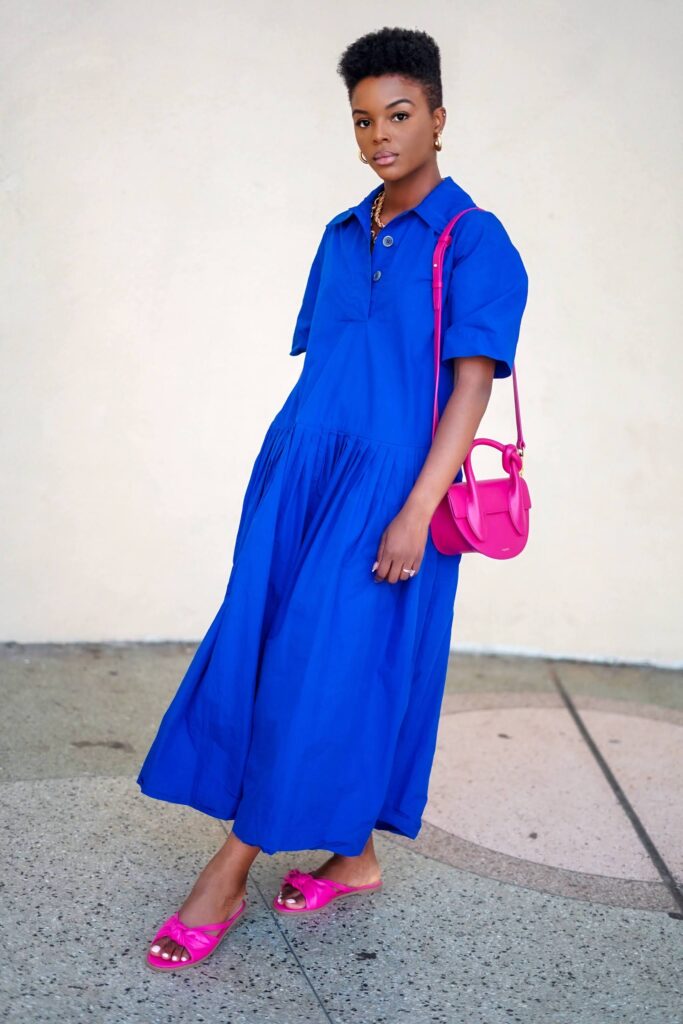 I love pairing royal blue and fuchsia pink together! Fuchsia has been one of my favorite colors lately, so I'm always trying to find ways to add it to my look this summer. 
I usually love pairing turquoise accessories with earth tone colors, like this burnt yellow dress from Manning Cartell.